Arcano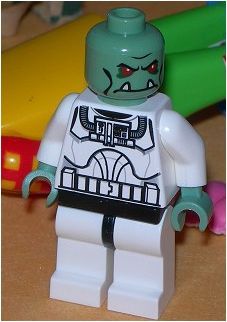 Arcano was the central villain in the 2008 and 2009 years. Starting in early 2008, he first used his
Giant Coconut Crabs
disguised as animals, to take over a circus. Then he destroyed the mansion that was home to the crew in 2007, so everyone had to relocate to the circus. He waited there until he could assume
Kuse
's identity and sire a child with
Mare
. To keep everyone else busy, he partnered with
Hare
and
Claire
by rescuing them from Hell, and rebuilding missing parts from Claire. In the end,
Barnum
helped let Mare escape, but the crabs destroyed everything while he kidnapped Kuse,
Knacks
, and Mare to leave them in a dungeon for a year.
The following year in 2009, he appeared after the kidnapped trio escaped and debuted his genetically grown children
Death
and
Mr. Balloons
. They were created from Mare's eggs and were quite powerful. After they were eventually defeated, he attacked but was killed by
Raccoon
's motorized weapon.