Advent Calendar 2005
prev
next
Santa begins the year with the tradition of opening the Advent Calendar boxes. This marks the first time it becomes a task oriented process. He also announces that there will be a Lego version in addition to the Playmobile one. Kuse is assigned to Lego, and Knacks to the other. Kuse figures he got the second rate calendar, and also has to assemble every gift. Knacks is still jealous, but neither is impressed with their gifts so far.
After only one day, Santa sends his elf out to summon Kuse and Knacks to his house. Once there they get a tour, pick out some toys, and stare at Mrs. Claus's chest. Then they go home without accomplishing much.
At home, the gifts continued to be underwhelming. Waiterbot has teamed up with his sidekick
Inky
, and intends to still steal some of the gifts. Knacks gets depressed and wanders off, meeting
Mista Snowman
in his travels who is accompanied by his lady-friend. Kuse wants no part of their inclusion, but eventually gives in.
Inky and Waiterbot steal the day's gift and reveal the reincarnation of Mare. She is brief on who she is as her memory is not intact. They head over to Santa's place and attack. Steve and a Reindeer are killed, while Mare casts a spell on Elf to turn him into the evil minion Hellf. Waiterbot spares Santa only to assume his body. They then use Santa's house as a new headquarters.
After a few days of bad gifts, Knacks heads over to see Santa and see why things are going so poorly. Meanwhile, Waiterbot reveals his wife, Waiterbetty, and uses Mrs. Claus' body as a host for her. Knacks ends up being captured once there and meets Mare. He tries to convince her that she was once good, but her memory has not returned. Inky mentions that he's ordering sushi, and that triggers a flashback to the previous year and Mare becomes good again.
To prepare for battle against Waiterbot, Mare tries to protect the Lego bit part characters, but ends up merging them all into
Legotron
. Mare insists that opening the day's gift is just as important as confronting Waiterbot, they see that this year's Santa has been stolen, so they are now without either Santa. As they approach a large battle ensues, where common barnyard animals kills some of the bad guys, and Hellf is returned back to his good state. Waiterbot and Betty are easily removed from their bodies, and all is seemingly saved.
Santa 2004 refuses to pass the torch to Santa 2005 despite being released early, so he crashes at the good guy camp, and brings Waiterbot back with him who promises to be good. As Santa 2004 plans to cancel Christmas, Waiterbot jumps back on his body and every agrees that this isn't the worst outcome. Kuse and Mare at this point have evolved into a fully fledged relationship, and Knacks despite being the initial crush, is happy for them. Santa 2005 offers to bring Knacks on his Christmas ride as a consolation gift. On Christmas day everyone goes off, and Lego Santa emerges to no one.
December 1
December 2
December 3
December 4
December 5
December 6
December 7
December 8
December 9
December 10
December 11
December 12
December 13
December 14
December 15
December 16
December 17
December 18
December 19
December 20
December 21
December 22
December 23
December 24
December 25
URL:
http://www.x-entertainment.com/adventcalendar/2005/
Official Calendars: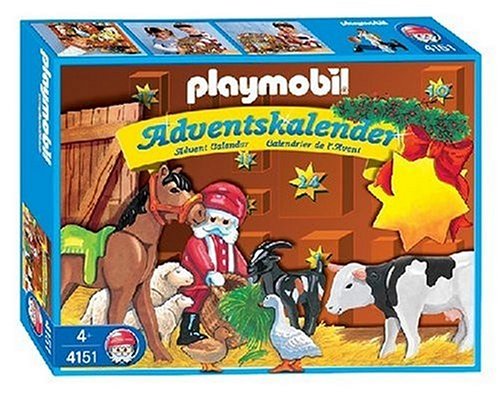 Animals' Christmas (4151)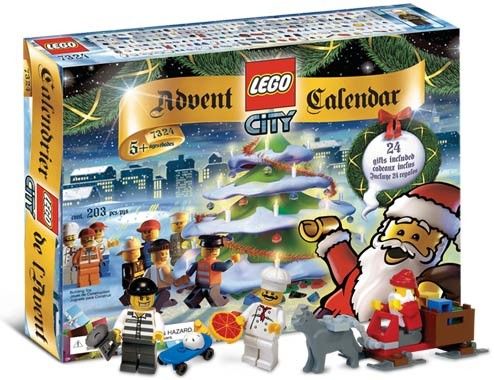 City Calendar (7324)