Advent Calendar 2010
prev
next
Playmobile
---
This year started out during the Halloween countdown. Freddy and Jason start out as paper entities, but during a crossover with the Ghost with the Most, they crossover into the third dimension after drinking Mountain Dew Pitch Black.
Come December,
Santa 2009
returns to give
Mista Snowman
control over the Calendar. He is overjoyed and immediately opens the first box to get his gifts. This first gift is a horse, which immediately starts making a mess. He eats all the carrots, but soon a random starfish start making trouble as well.
As Santa returns to check up on the progress, Mista sends Horsey off to open the Calendar, while he cleans house. Santa is outraged that a horse was given the important Calendar duties, and the wrong box was opened as a result. Horsey doesn't come back until the next day, at which point the previous gift is past due, and Santa has doubts that Mista is capable of finishing the month.
Santa calls in
Waiterbot
to assist with duties much to Mista's protest. Waiterbot immediately announces that he will be keeping all gifts, but as they argue, the day's box opens revealing a new
Mare Sisters
,
Pear
. She is evil as most Mare Sisters are, and Mista has to use his
hand energy
to knock her out.
Santa is not pleased and realizes that he must now stick around, as no one can handle this threat. They propose a rotation scheme to handle the Calendar duties, and draw names to figure out who will go. Horsey is among those eligible, leaving Charles to feel left out.
While everyone is gone, Waiterbot tries to get Pear's opinion of his sculptures. She does not like them. The next day everyone else finds them, and laugh as well. Soon after
Kuse
and
Mare
drop by out of boredom, just in time to break up a fight over who's gift was best.
Later that night Mare gets overly drunk and frees Pear while everyone sleeps. Mare is knocked out, and the others assume it's a wine induced coma. Pear escapes to the Calendar and prematurely opens a Calendar box revealing a new Mare Sister,
Stare
.
Santa and Mare head out to find Pear, since they are the only ones with hand energy. Pear and Stare quickly knock them down, and merged into
Doublemare
. Doublemare takes them back home and ties them up. She plans to eat them for Christmas dinner. Charles is spared to act as a witness. While they wait for Christmas, the boxes continued to be opened.
The next day Freddy Krueger appears at the Calendar, and blasts Doublemare apart. Jason Voorhees chops Stare apart while Freddy keeps Pear for later. They return home, and the tied up crew comment that they all have been having dreams of Freddy. Mista Snowman annouces that he has a plan, but can't remember it at the moment. Back at the Calendar, Jason adopts a puppy.
While both go off to open the day's gift, Charles unties everyone and is not insulted by Waiterbot for the first time. Mare and Pear agree to a truce in order to battle the greater evil. They combine into another Doublemare, initially knocking Freddy down, but it doesn't last. Back home, Charles discovers they Horsey is actually a Mare Sister since Mare means female horse.
The polyps that Horsey had on her rear side are actually able to fire energy and blast Freddy back into paper form. They rip him up, but not before he recites a chant and summons a new Mare called
Nightmare
. Her hand energy can kill in one shot, but just then Mista remembers his plan. Back on November 30,
James Lipton
crawled inside Mista, and thus emerges to use his flamethrower hands to defeat Nightmare.
With evil defeated again, Pear's truce remains and Jason is allowed to stay since it wouldn't be the first time a prior villain joins their cast. Charles is thanked by Waiterbot, and everyone has a Merry Christmas.
October 1
October 31
November 30
December 1
December 2
December 3
December 4
December 5
December 6
December 7
December 8
December 9
December 10
December 11
December 12
December 13
December 14
December 15
December 16
December 17
December 18
December 19
December 20
December 21
December 22
December 23
December 24
December 25
URL:
http://www.x-entertainment.com/adventcalendar/2010/
Calendar: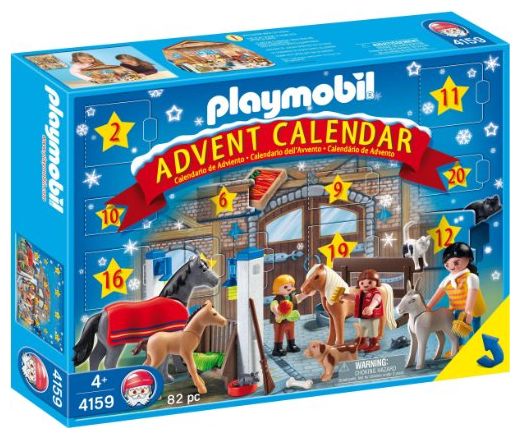 Pony Ranch (4159)
Lego
---
The Lego Calendar became a Facebook exclusive and had it's own stripped down storyline. The continuity did not cross over into the main arcs, and was relatively linear.
The first gift is a blind carrot-nosed snowman. He is given the job of a sweeper, but that job may not be suitable for him. Saul the Swordsman comes next followed by some skateboard equipment and a miniature crane, neither of which fit him. However, when a drum kit arrives, that is more his style.
Things get complicated when Crimson Sally arrives. She may put the moves on Saul, but what are her motives. She is accompanied by Mittens the Cat, who appears more innocent. They are followed by a Dog eating sausage, which doesn't follow the themes so far.
Soliciting Steve drops by to sell some wigs. In fact Saul has no hair, so this may be a match. Steve however is anemic and always cold. The next day's gift is a fireplace, so things may work out, but then wood arrives and Saul & Sally intend to profit off this at Steve's expense. As the salesman becomes the client, Sally takes the axe, which can only cause trouble.
Things change again when Betty Bread shows up. Steve needs the wood that Saul and Sally have, but everyone needs food and Betty is the only provider. A complex bartering system is forming; who will benefit the most. A desk is given next, which she takes in order to complete her business trades. This is followed by a shower.
The shower is relevant as Santa arrives early, but stark naked. Few things can compare to Santa in a thong, so things may be getting crazy. The next few days bring only small toys with little purpose, so as Christmas approaches, the chances for redemption diminish.
Finally a Christmas tree arrives. Everyone agrees to put their business aside and unite since Christmas is better spent together. Christmas Eve finally comes and the last gift arrives. The gift is another Santa, leaving everyone to realize that Naked Santa was actually just a naked old bearded man, who offered hugs at every turn.
Violence almost breaks out, but the real Santa suggests peace instead, and has a weapon loaded train to back this up. Everyone decides to enjoy the holiday instead.
December 1
December 2
December 3
December 4
December 5
December 6
2
December 7
December 8
December 9
December 10
December 11
December 12
December 13
December 14
December 15
December 16
December 17
December 18
December 19
December 20
December 21
December 22
December 23
December 24
December 25
URL:
https://www.facebook.com/126599424065468/photos/a.127861397272604.21915.126
Calendar: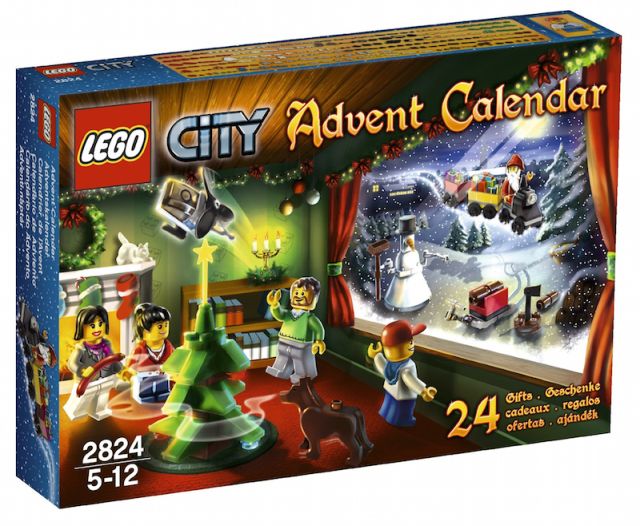 City Calendar (2824)