Advent Calendar 2003
prev
next
This year began seemingly starting from scratch, with all 2002 characters absent.
Mista Snowman
is introduced and narrates the story throughout the month. Mista is overjoyed at all things Christmas, and soon starts receiving gifts from the Calendar boxes. After a few accessories, a crow appears and becomes his pet despite being evil. Future gifts would apparently have to be shared.
By the 6th day, a new
Mare
appeared. Her origins are unknown, but assumed to be distinct from the 2002 set of
Mare Sisters
. This Mare, however, remains through the rest of the continuity. She immediately starts to hoard the gifts, even ones that are meant for Mista's use. Further animal additions build Mare's army.
On the 10th, a
Mysterious Boy
arrives. Mista tries to convince him to take his side, but the Boy tries to get lucky with Mare first. Fortunately for Mista, the boy has poor social skills and strikes out.
While the two sleep, Mista rushes out to get a gift of his own, much to the displeasure of Mare. She locks up all future gifts until
Mark Winningham
arrives. Mark is the good opposite of Mare, and takes Mista's side. However, Mark cannot kill Mare due to a childhood promise to their mother. All this despite the fact that Mare ate her mother. He does get a few gifts back to Mista.
To confuse Mark, Mare puts on a nice act. She offers gifts to him, but secretly leads Mista to a microwave and locks him inside. The next day Mare kindly offers Mark a glass of water but soon reveals that it is actually the melted remains of Mista. While Mark is tied up, the Crow and Pooch look on.
The two animals steal the last three presents. The first is a magic wand, but the second is
Killer Reindeer
, who guts Boy before preparing to fight Mare.
Santa 2003
is born out of the last box, frees Mark and Mista, and heads to help fight Mare. He ties her up after Killer incapacitated her and leaves her for dead. The two animals become real children but with original animal voices, and everyone else receives gifts they rather not have. Mare is eventually eaten by a Rancor.
This year also shared it's countdown with Christmas commercials and Christmas crap. The Calendar was a sideline item again, but built up steam which laid the foundation for the true story arcs later.
February 14
November 11
December 1
December 2
December 3
December 4
December 5
December 6
December 7
December 8
December 9
December 10
December 11
December 12
December 13
December 14
December 15
December 16
December 17
December 18
December 19
December 20
December 21
December 22
December 23
December 24
December 25
URL:
http://www.x-entertainment.com/adventcalendar/2003/
Calendar: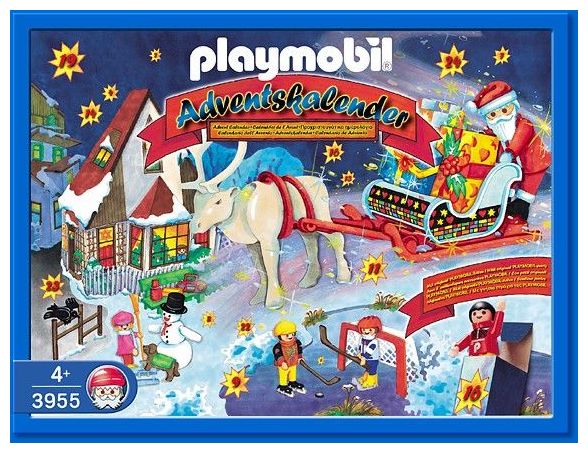 Santa Claus (3955)