Advent Calendar 2012
prev
next
Since X-E moved to
Dinosaur Dracula
, a new calendar was a surprise. It is now hosted by the
Dino Drac
character created during the
Con-Nec-Tors
article.
While there wasn't much in the way of plot, and it wasn't connected to the previous saga (aside from an easter egg), a few new characters emerged. On the first day Dino Drac opened a box containing
Safari Man
, and the following days contained accessories meant for him, but Dino Drac took them for himself.
Things got ominous later when Dino Drac receieved a Shovel and pickaxe, followed by a dinosaur skeleton. He felt uneasy assembling it due to the closeness in species. Later one small lizards, snakes, bugs, or perhaps baby dinosaurs emerged.
Halfway through another person emerged, who was a Safari Woman, and was named
Gracie
. She soon disappeared while Dino Drac got more rocks and eggs. On the last day the group reassembled, and Gracie shows signs of
hand energy
characteristic of the
Mare Sisters
, and Dino Drac declared the year to be a positive one.
December 1
December 2
December 3
December 4
December 5
December 6
December 7
December 8
December 9
December 10
December 11
December 12
December 13
December 14-15
December 16
December 17-18
December 19-20
December 21-23
December 24
Calendar: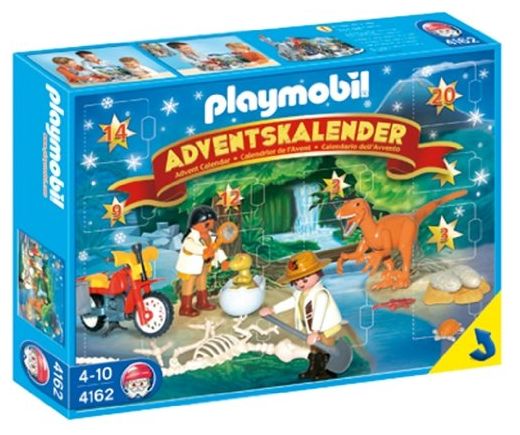 Dinosaur Expedition (4162)